VPNs have become a highly useful tool for many internet privacy enthusiasts. Many internet users like using free VPN services because they are simple, easy to use, and, most importantly, come without a price tag.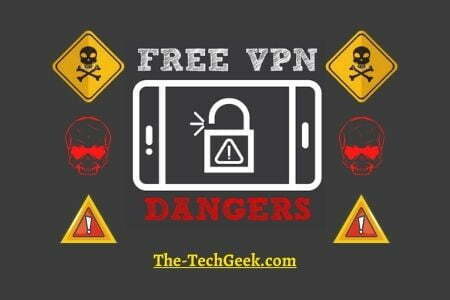 But, what many VPN users tend to forget is that running a VPN service costs money. While paid VPNs manage to finance themselves through subscriptions, free VPNs have to earn money through different methods. So, how do free VPNs make money? Here are the methods they use (many of them are horribly unethical)
1. Advertising
Like most of the publishers, free VPNs can earn money by showing ads in the apps. The apps can be monetized through the major ad networks like Google AdSense, Media.net, Adsterra, or any other. But the revenue from these ad networks is not worthwhile unless the traffic is quite high. However, even if the traffic is high, then also the generated revenue is not enough to meet the expenses incurred in providing the service.
But the only catch is that the VPN will only opt-in for such monetization only if he/she is highly ethical. Else, there are other methods (obviously unethical) of monetization too, which are high revenue worthy.
2. Selling Users Data
It may sound scary or seem like a nightmare. But, yes, some VPNs sell the information and the user data which their customers provide them. It is undoubtedly the most vulnerable concern for the users of free VPNs.
So, how and where can a free VPN service sell your data? Well, going by the records of some VPNs that were actually caught doing this, there are several ways VPNs can do so.
But let me just put this in a nutshell. They dig out the data of the users' device and create separate files for each user. The amount of data they can potentially dig out of a device is really worrying.
From your device information and location data to your personal information, e-mails, messages, phone numbers, and basically everything stored in your device memory is included in these files.
Some VPNs even manage to gain full control of their users' devices, which allow them to complete and unrestricted access, including possibilities of editing, modifying, and even deleting media from the controlled device.
However, you may have noticed a popup alert in your device asking you whether you trust the VPN provider or not while connecting to the VPN.
3. Tracking User Activity
This is the most common offense that free VPNs frequently commit. Many of their users (un)willingly agree to the tracking of their online activity.
Most often, they do it by inserting browser cookies, web beacons, and tracking pixels. These tools can track all of your online activities without you even being aware of it most of the time! They are highly useful for analyzing data and monitoring users' online behavior.
In some cases, they also allow their marketing partners to do so! Moreover, they keep connection logs permanently which they can easily use to track the habits and interests of the users!
As a result, while you think you're anonymous and private while using the free VPN services, they actually track your online activities all the time. And, thus, it ruins the purpose of using the VPN at all.
While most of the free VPNs won't admit this, they do collect your information and all of your activity data and keep it, most often, for the highest bidder. Unlike free VPNs, the paid ones list everything in their Privacy Policy, which means that when you're paying for a service, you can actually check if you're getting what they promised to provide.
4. Marketing Based on Personal Information
There are a couple of concerning ways they can use and share their users' data. The first one is that they directly use your data for marketing purposes. It means that every time you look up something online while using the VPN, it stores the info and uses it to determine which ads to sell to you with maximum efficiency.
The second is that they openly share these data with third-party companies and their partners. This one is riskier, as the VPN and the marketing company are integrated into one platform, and both have complete control over your data!
There are many examples of this. Betternet (a free VPN service) openly states their affiliation with online marketing companies and doesn't hide the fact that they run an ad-oriented business model. However, it doesn't go into much detail to reveal their business model.
However, if you notice your free VPN is aggressively bombarding you with ads, there is a high probability that they're tracking you and sharing your data for marketing.
In some cases, VPN providers sell their user emails to third-party businesses. You'll not only get a ton of spam and unwanted emails but also you can never know how many people and companies have your email address! Ransomware, Cryptojacking, and phishing emails are just some of the potential consequences of the VPN mishandling your email.
5. Creating Exit Nodes and BotNets
An exit node is a technical term to describe a VPN server. When connected to a VPN, your data packets go out from the server through this exit node. If the previous tactics that VPNs use wasn't spine-chilling, then this one comes with some real-world consequences which can get you in legal troubles!
While the VPN service could make money from all of their paying members who use your connection and IP address as an exit node, it could get you in a heap of legal trouble because the traffic that's going through could include unlawful activities!
There have been recorded cases where innocent people were under government investigation for performing illicit online activities. All of this happened because the VPN they thought they were using for free was actually using their users' network and IP address as exit nodes. Moreover, this allowed hackers to take control of all the users in the VPN's network and create a large botnet they could use for anonymous malware attacks. Although the incident sounds like a plot from a thriller movie, this was a real-life case that happened to Hola VPN users.
Why You Should Opt for a Paid VPN Service?
The paid VPNs with well-defined business models offer a certain level of safety and privacy guarantee that simply cannot be matched by free ones. Here are the key benefits of using a paid VPN:
Clear Privacy Policy – As mentioned earlier, free VPNs are often secretive and dishonest when it comes to sharing their business model. When you're paying for a VPN, you know what you're getting and precisely how private you are when connected to a VPN server.
Security – Most of the paid VPNs come with several extra features like kill switch, better and stronger encryption with to them, including various encryption protocols. When you're paying for a VPN service, you can choose yourself the ones meeting all your needs.
Connection Speeds – The free VPNs often restrict internet speeds of their free users to reduce the cost. But with a paid one, you can enjoy improved internet speed. Connection drops are much rarer, and you won't suffer from any issues as of the free ones.
Server diversity – The paid VPNs have diverse nos. of servers. The more servers a VPN has, the less crowded they'll be, which means the faster the connections will be. Moreover, you can access geo-restricted or blocked content in your country by using a VPN server closest to your desired location, and enjoy unrestricted access, no matter where you are.
Customer Support – Moreover, you'll get quality support with a paid VPN service. If you face a problem using a VPN or any technical difficulty, you can expect someone to be stand-by and assist your issues.
Top 2 Premium VPNs
With all that being said, here are our top 2 recommended VPNs. But keep in mind that all the paid VPNs aren't also flawless at all! So, we highly recommend doing a bit of research before purchasing one.
#1. ExpressVPN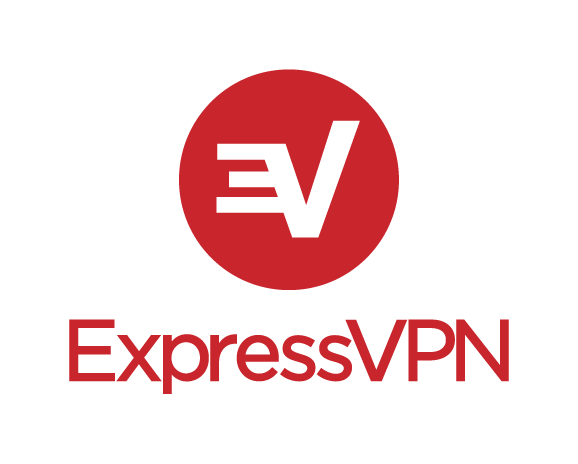 ExpressVPN is widely recognized as the best all-around VPN. It is probably the most convenient VPN currently available, as it's pretty easy to set up and is available on any device. They have a pretty impressive server network that includes over 3000 high-speed servers in 94 countries and 160 locations. If you talk about speed, ExpressVPN has the best speed with guaranteed maximum efficiency when connected to one of their servers. However, the price is a bit steeper compared to the competition, but the service you get in return is more than worth the cost.
Fastest Speeds among all other VPN providers
No logs
OpenVPN, IPSec & IKEv2 VPN protocols
Torrents / P2P Allowed
Unblocks Netflix, Hulu, BBC iPlayer
24×7 Live chat support
30-day money-back guarantee
Check out the pricing details.
Read the detailed review.
#2. IPVanish VPN

Coming in second place, if you're going for the best combination of quality and quantity, IPVanish VPN is the way to go. With the lowest membership pricing and a 30-day money-back guarantee, IPVanish VPN is a risk-free option for every privacy enthusiast on a budget. Besides being very affordable, with 1500+ VPN servers in 75+ locations globally, absolutely zero traffic logs, and unlimited simultaneous connections/devices, IPVanish is a really convenient VPN. However, sometimes it struggles to unblock the geo-restricted contents.
Unthrottled speed
256-bit AES encryption
IKEv2, OpenVPN, and L2TP/IPsec VPN protocols
No logs
Unlimited simultaneous connections
24/7 customer support
30-day money-back guarantee
Check out the pricing details.
Conclusion
Although the virtual world can sometimes be a scary place, with a few extra steps, you can enjoy unrestricted and safe access, and it all starts with getting a reliable VPN. You should not settle for a free VPN service if you truly value your privacy and security. Remember, everything comes with a certain cost, and if you're not paying the price, most often, you are the product.