Worried about how to access and download TORRENT securely? Here's the step by step guide to accessing torrent securely from your Android device.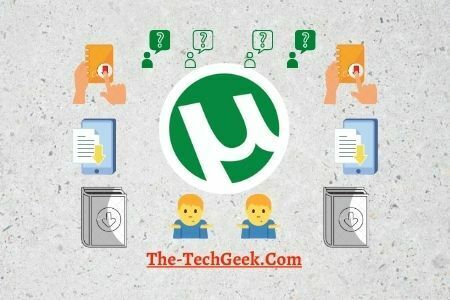 But, if you are a beginner about torrents, dig out the basics of torrent download. Moreover, torrenting involves many safety menaces. We highly recommend using torrents after understanding all the security threats. As the proverb says Prevention is better than cure.
Read more: What Are the Risks Involved in Torrenting?
How to Download Torrents?
The torrent download comprises just a few steps. To download torrent, first of all, you need to have a torrent downloading client like μTorrent (the most popular one), BitTorrent along with a VPN connection.
After connecting to the internet via a VPN, go to the browser and search for the torrent websites or their proxies. The next step is to search the torrent keyword, select, and then download the torrent you want! The best torrent websites include The Pirate Bay, 1337x, RARBG, Kickass Torrent, Extra torrent, etc.
VPNs let the users access the web anonymously. So, using a reliable VPN makes torrent download remarkably secure. Many a time, you cant even access reliable torrent sites without VPNs.
Which VPN to Use?
There're lots of VPN service providers available (free, freemium, and paid). But, the catch is that most of the free VPNs have many privacy and security vulnerabilities. Moreover, sometimes you can't access torrent websites with free VPNs. The inconvenience may occur may due to the free VPNs which don't serve their purpose or other issues. So, we will highly recommend not to use the FREE ones!
Read more: How Do Free VPNs Make Money? Scary Facts to Worry About
The best VPNs include Express VPN, Nord VPN, IPVanish VPN, etc. However, we strongly recommend using the paid ones for a better level of encryption and higher security. ExpressVPN is one of the market leaders among the top-notch VPN providers. Consider checking out our detailed review on ExpressVPN.
Steps to Follow for Torrent Download
For your convenience, guiding screenshots are given here too. Check them out and follow them as instructed.
1. Go to the browser, and enter any known torrent proxy or website.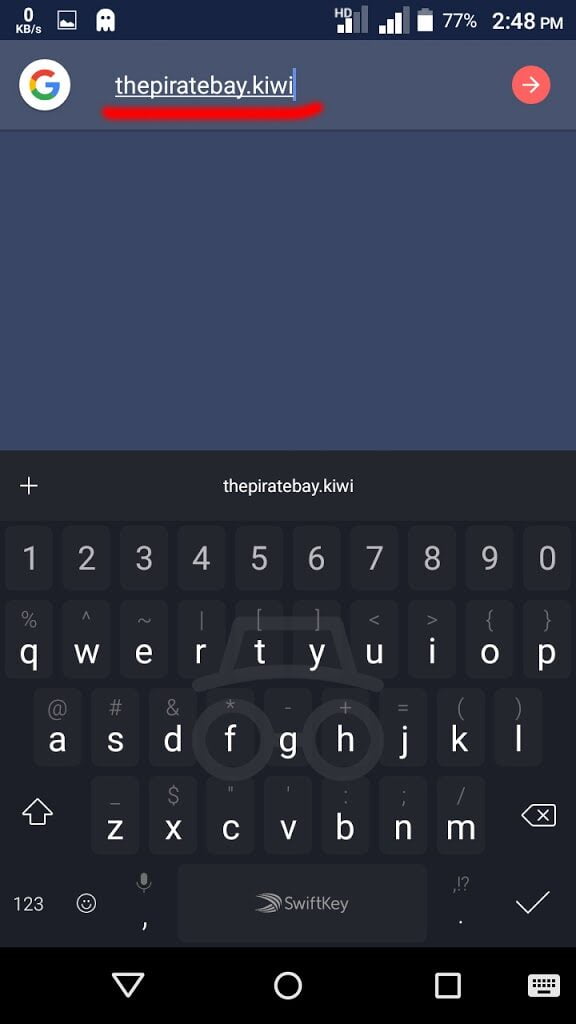 2. Search for the keyword of your wish and select the best one (primarily, the one with the highest nos. of seeders).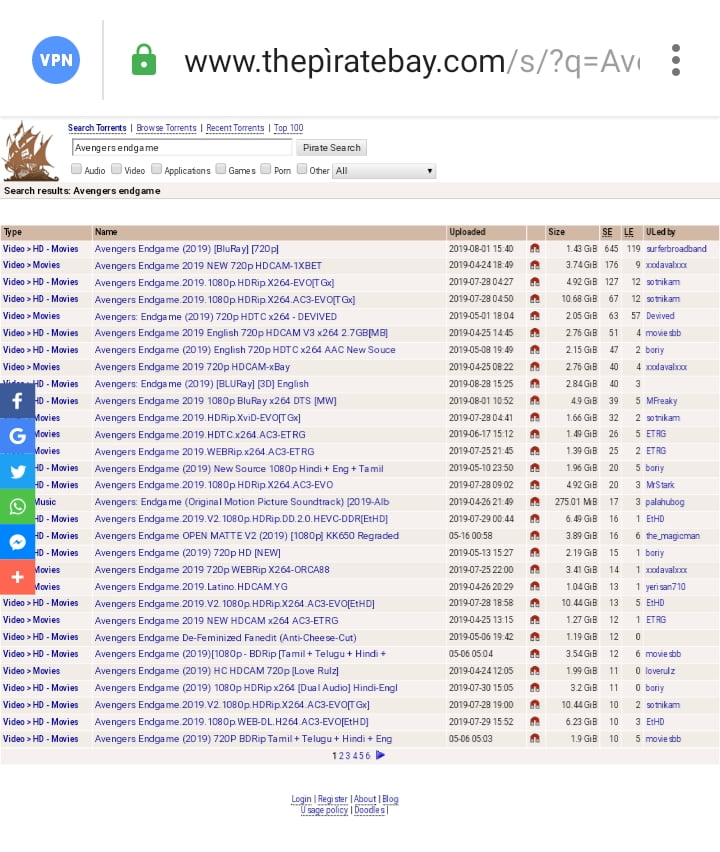 3. Click on as instructed on the image below to start the torrent download.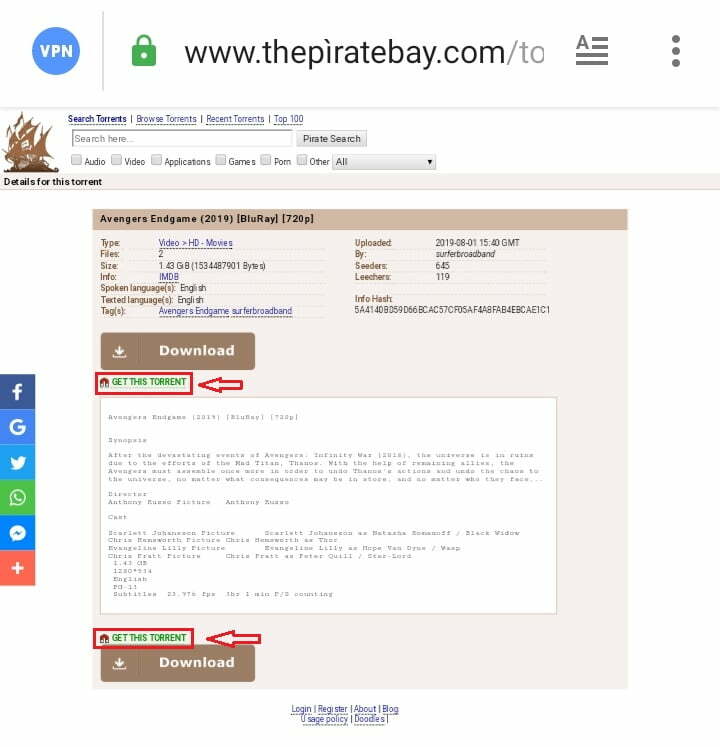 4. Now you will be prompted to the μTorrent dashboard as shown below, and you can find the torrent started downloading within a few minutes.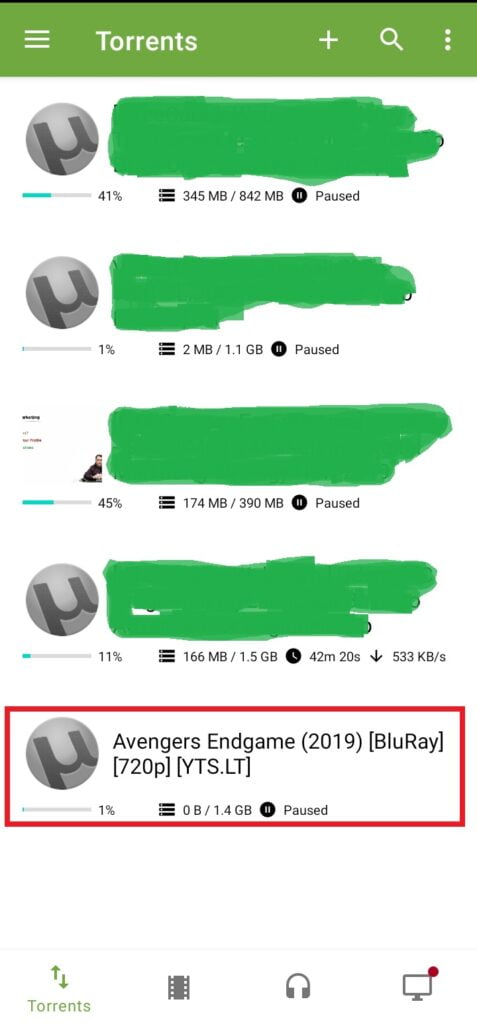 Voila! You're all set to go.
However, if you're not prompted to this dashboard, you've to change the torrent proxy or try it on another website.
Steps on an Alternative Site
For your ease, I've shown similar steps on another site (1337x.to). This website, in my opinion, is the 2nd best website for torrenting after the PirateBay. But, it may not be available in your country. However, if you use a reliable VPN, you can easily access it.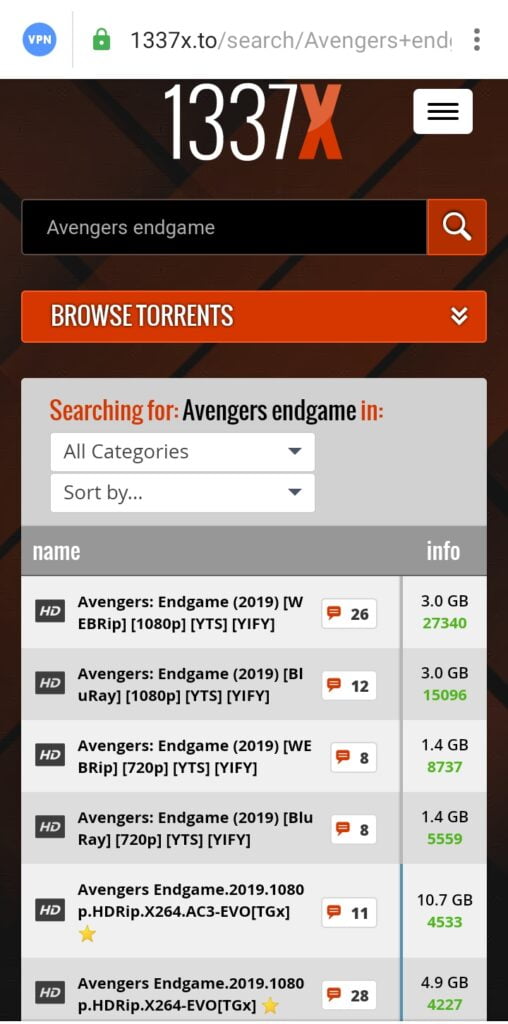 You'll be prompted to the μTorrent dashboard as mentioned in step-4.
For any further help, comment down your query below.