Most of us know about only Shut down, Sleep and Restart as the power options in Windows, right? But do you know about the 'Hibernate' power option in Windows, its advantages over others? Well, here's the comparative study of the different advantages of power options of Windows, especially the benefits of the lesser-known power options.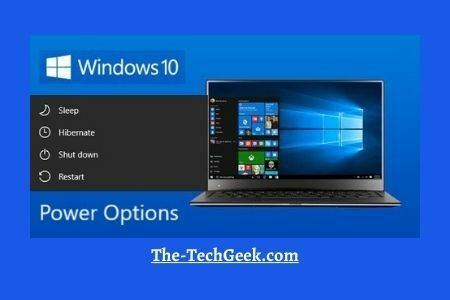 Shutdown
Well, it's known to all. It closes all the apps running in the PC and turns it off. Obviously, it's clear that the PC doesn't consume any power while in shutting down.
Sleep
It's a popular power option for the users frequently using PC in short time duration. During sleep, the PC stays awake but uses lesser power. Clearly, it doesn't turn off the PC. So, you're instantly back to where you left it off when you turn it on.
Thus, it's good to use the Sleep option if you're not going to use your computer for a short period of time. One prominent advantage of Sleep mode over other Power Options is that it "wakes up" from Sleep mode in just a matter of seconds, so you can easily continue where you left off.
Hibernate
Now, it's a power option very few people know and use. Unlike Shutdown, it doesn't close all the apps but turns the PC off completely. When It's turned on again you are back exactly where you left it off. It's noteworthy that the PC doesn't consume power during hibernation. Noticeably, Hibernation is a combination of both Shutdown and Sleep!!
It has a prominent advantage over others. Say, you have some incomplete works tonight, to be completed the very next day in your laptop. The best power option, in this case, is the hibernation. Because it doesn't consume battery power in hibernation. But if you keep it in sleep, it'll gulp up some (lesser) power.
Hence, if you want to save as much power as you can when using your computer, you might want to consider using the Hibernate option. This option isn't enabled by default on Windows 10, but you can easily add it to the Start Menu. To add it into the power options, just follow the steps given below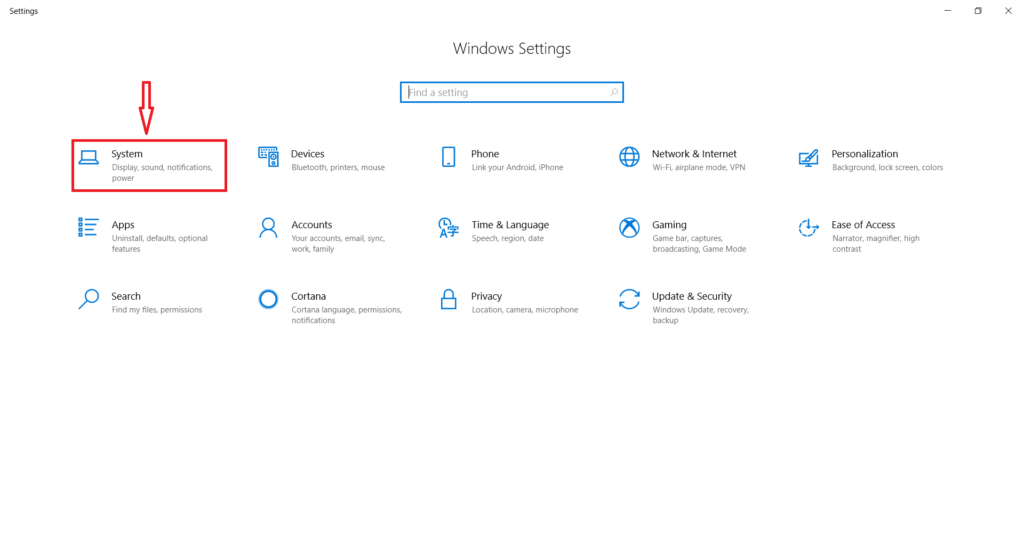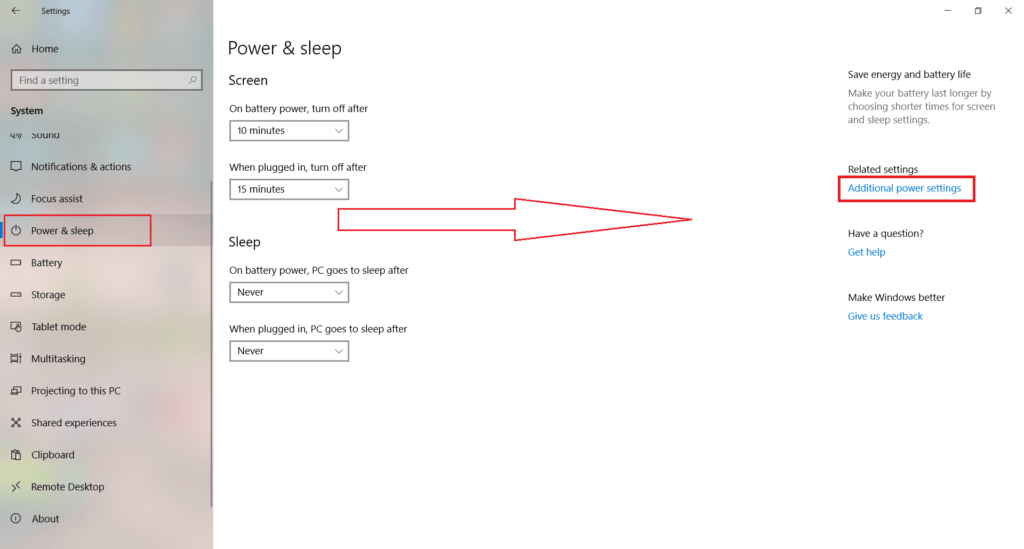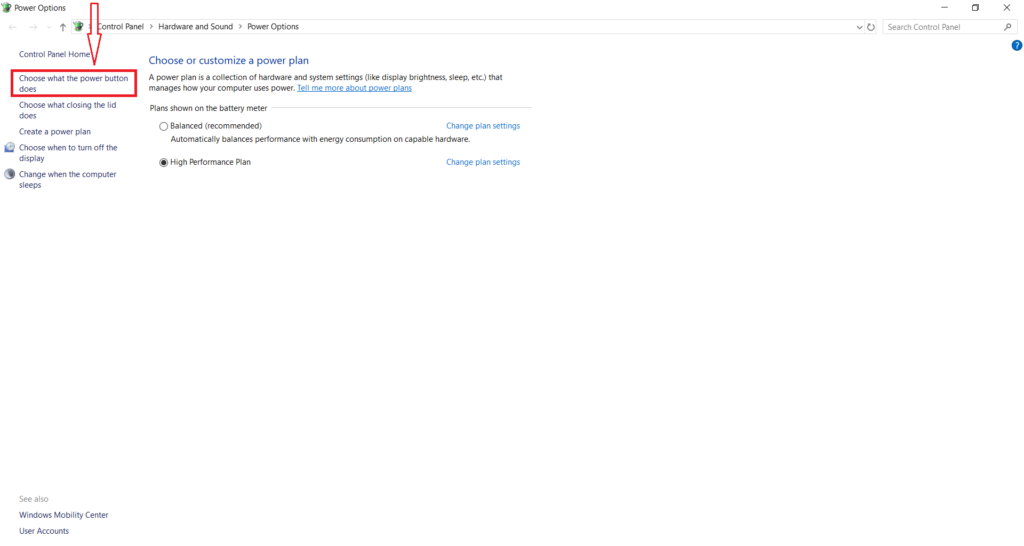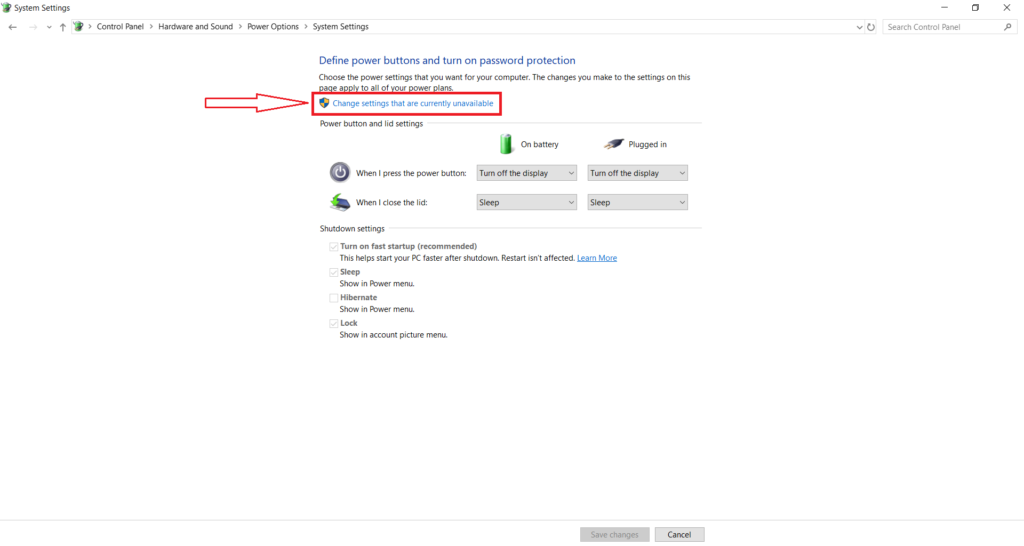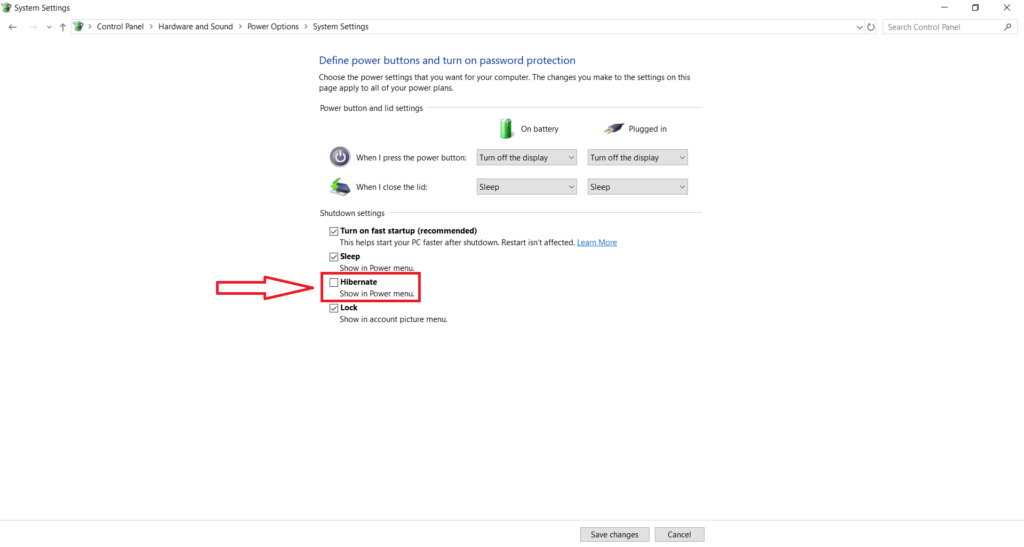 And you are done!! Now you can easily find the Hibernate option in Power Options.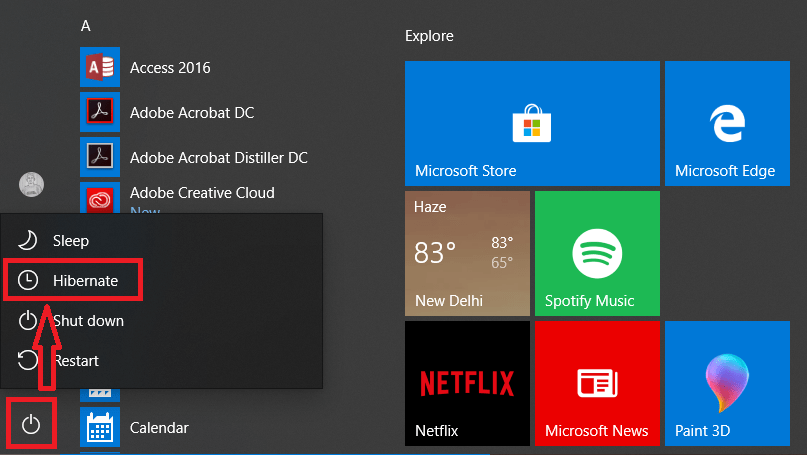 However, if you can't find the Hibernate option in step-5, you can easily make it available.
Restart
Well, as the name says, it closes up all the apps and turns it on again. Primarily to install updates, the PC needs to be restarted. However, the PC can be refreshed up by restarting it manually.